I have called many cities home in my years, but Knoxville is the only city that has homed my children (does that make sense?).  What I'm trying to say is that both of my children, and one of my dog children, have only lived in this city!  This GREAT city.  It may be small but it is mighty!  In all my homes and all my travels, I have never met a place quite as kid friendly as Knoxville, Tennessee...well maybe Greece but let's talk the US of A right now.  So it only makes sense that I should start right here in the Scruffy City itself.  Knoxville.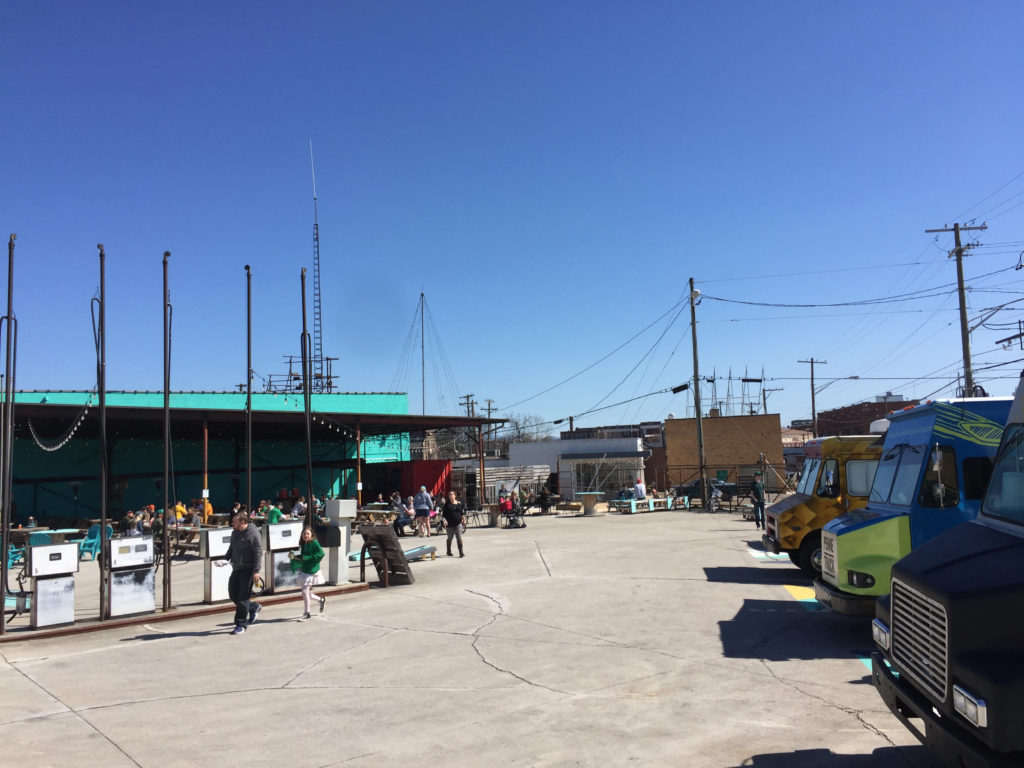 There are many, many locales that we flock to with the kids around here, but when the temperatures are just right (i.e. Spring and Fall) we love Central Filling Station.  Like LOVE.  We have actually been there 3 times this week alone.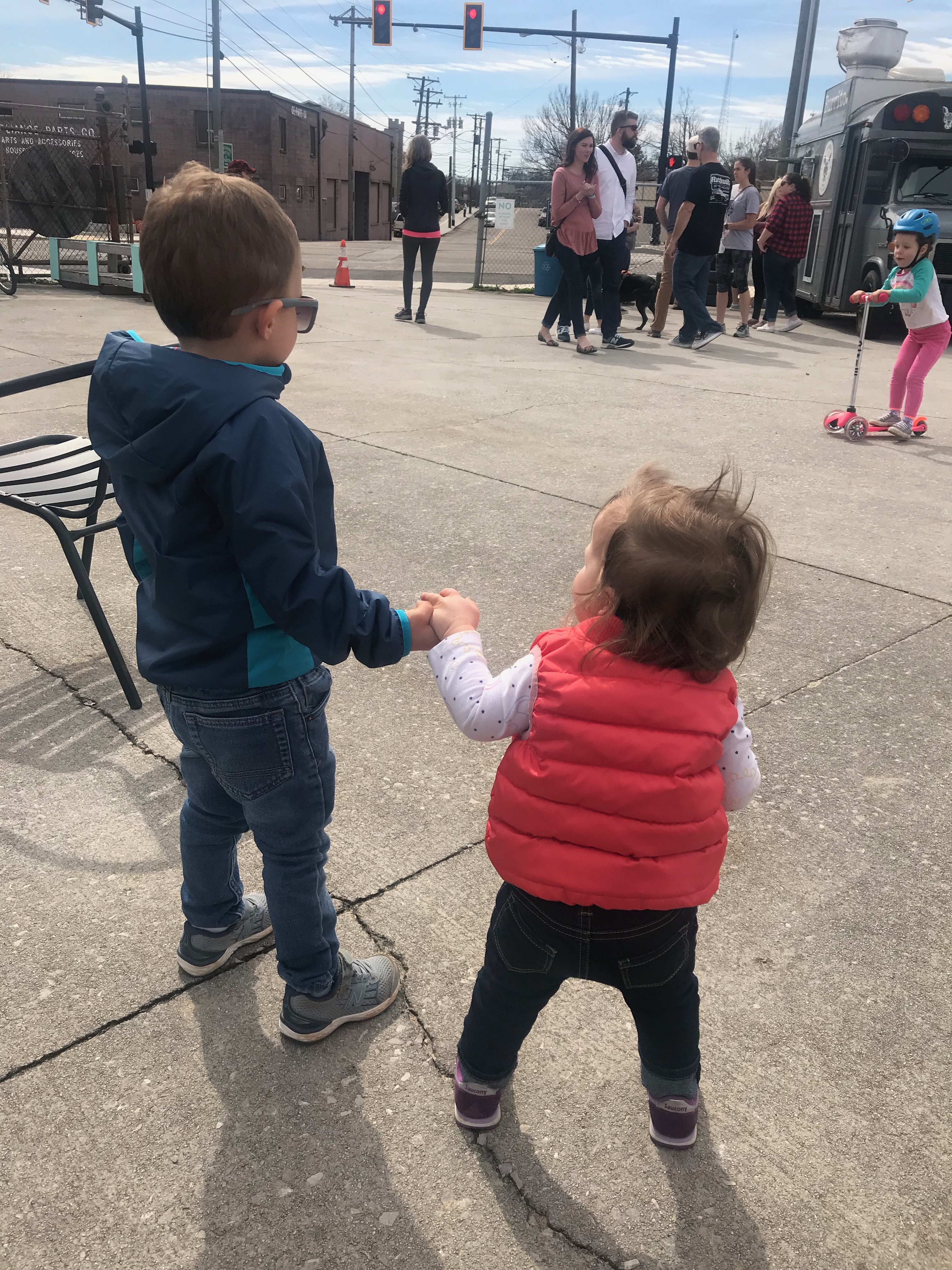 No, it is not a gas station, it is actually a food truck park.  Once upon a time, many years ago, possibly before I was alive, this was a gas station.   Now it is family paradise.  Mostly fenced in with two openings for the trucks to get in and out, this place is pretty safe.  It helps that Knoxvillians have a tendency to look out for each others children if one runs for the road (I speak from experience).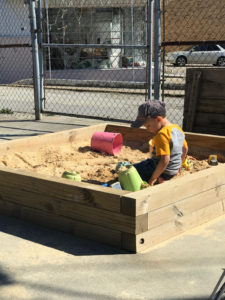 It is equipped with a sandbox full of toys, a giant connect four game, that silly impossible ring and hook game, tons of sidewalk chalk and surfaces everywhere to be drawn on.  Many kids also bring their scooters and cruise around in circles.  There are picnic tables everywhere with metal dog leash hooks for those that bring their furrier children.  The park rotates 4 food trucks every day, ranging in choices from burritos to hawaiian veggies and rice.  You can pretty much find something for everybody, and if all else fails, you can always find the kid pleaser FRENCH FRIES.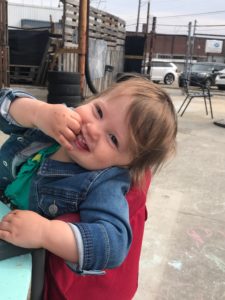 So this place entertains the children and feeds the children and it gets better....there is an old shipping container turned into friendly BAR.   This place serves lots of rotating beer and cider selections all in the canned variety with a complimentary coozie to borrow.  The only real downside here is the weather.  There is a partial roof, but it doesn't cover the food trucks, the sandbox, or most of the kid space.  When it is hot outside (and Knoxville can get HOT) this is not where you want to be.  We have had days when our son has been near heat exhaustion due to his refusal to leave the unprotected sandbox.
All in all, this place provides a pretty perfect Beers with Kids day, as long as the weather cooperates.