When we initially moved to Knoxville and had our son, we rented a small house in the Bearden/Sequoya Hills area.  One of the first places we discovered and loved was The Bearden Beer Market. However, I had not been back there in probably three years.  For some reason, I decided today was the day.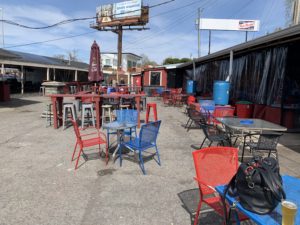 Don't be fooled by the name, the Bearden Beer Market is way more than a beer market. It is a large outdoor gathering spot, complete with every type of table, kids riding toys, a full sized basketball goal, covered areas, uncovered, areas, giant Jenga, about a million corn hole sets, and so on.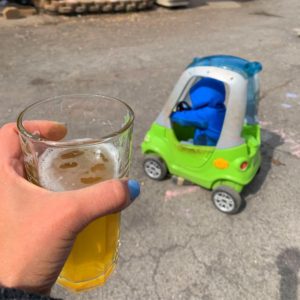 There is only one entrance, so kids are fairly contained.  But beware that that one entrance leads to one of the busier streets in Knoxville, so I wouldn't get too distracted from the kids.
There are three unisex bathrooms, the middle of which has a changing table.  The bathrooms are located inside a sort of sitting area that has a foosball table, some mismatched couches and a TV.  (From past experience, this area doubles as a fantastic nursing room.)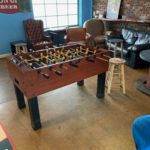 The beer selection rotates and is usually fantastic.  Today they had a Bearded Iris IPA on tap that I LOVE.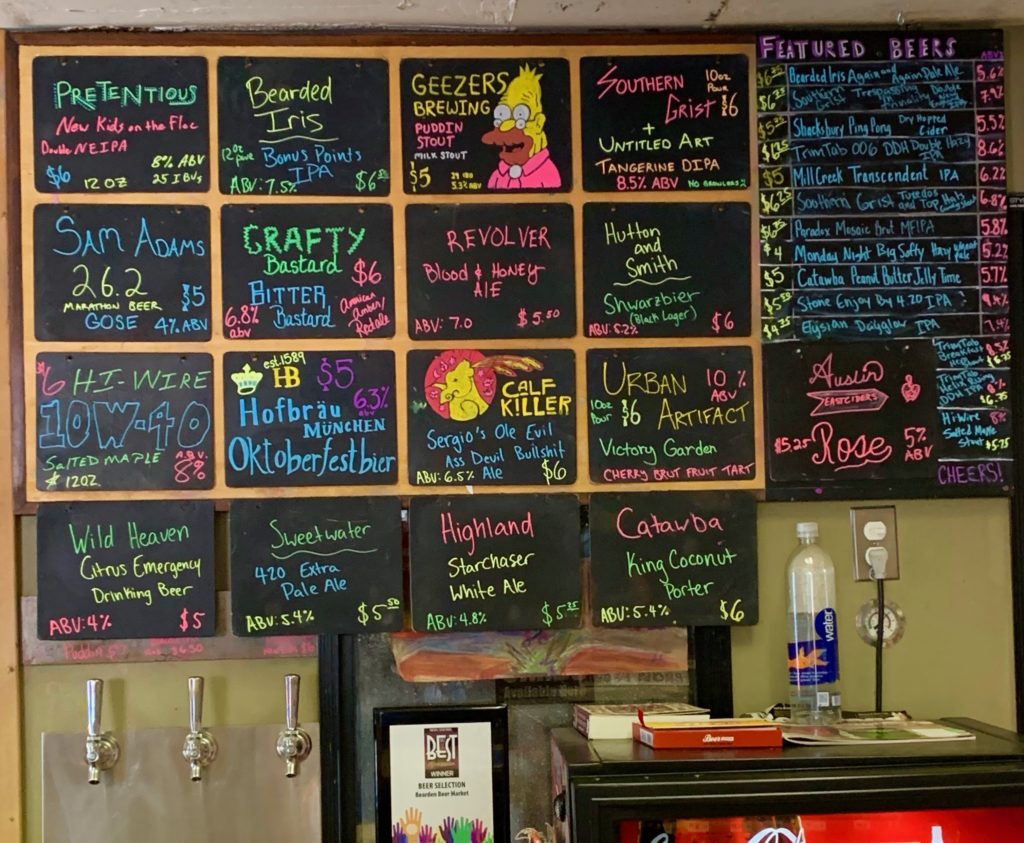 As far as food...they do have food trucks that frequent, and a list of what truck is there on what day at the entrance.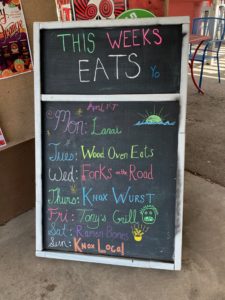 I'm pretty sure just one truck a day and it doesn't show up until the evening during the week.  Luckily its right across the street from Hard Knox Pizza so we generally just go there to eat or pick up food and bring it with us.
I absolutely love this place.  It's great for a sunny day or a cooler evening if the fire pit is lit.  I don't think I'd choose it for a hangout when the weather is too bad though. My biggest complaint is that they allow smoking everywhere, but hey, I'm sure this makes my smoking friends happy!
If you're bored with your kids and want a beer, definitely give Bearden Beer Market a try.